Style
Zayn Malik Covers 'Paper' Magazine
When Zayn Malik left One Direction in March 2015, honest-to-god tears flowed across the globe. Just Google "Zayn leaving crying" and the Internet will burst open with videos and tweets of young people all over the world sharing their unfiltered sorrow, including his former bandmate Harry Styles, who was caught wiping his eyes while on stage at 1D's first post-Zayn show.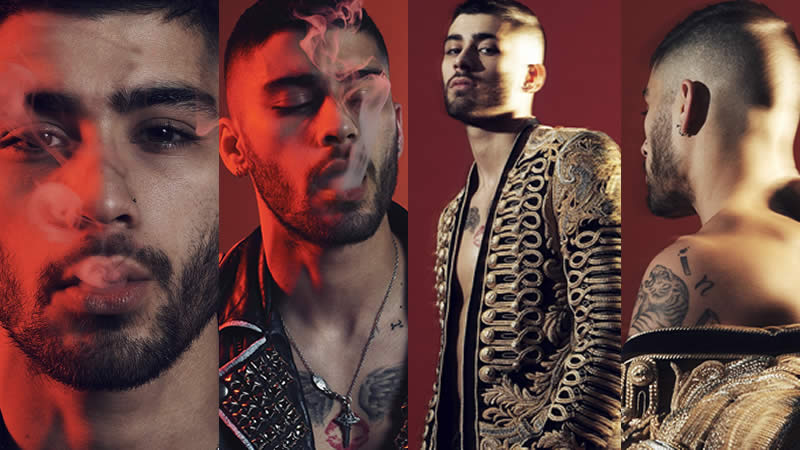 The biggest boy band in the world soldiered on without their missing fifth, releasing another album before eventually announcing an extended hiatus that started this past March. It's not entirely clear whether the hiatus is truly a breakup, but in the interim, Zayn has screeched off into solo stardom with nary a speed bump in his way. His debut solo album, Mind of Mine, arrived at the end of March, and in the two months since, Zayn has all but scorched the international radio charts.
The record is bursting with downtempo R&B and confessional lyrics akin to artists like Miguel or Usher, each song thoughtfully crafted around Zayn's powerful falsetto. Over the 18 tracks, there are the requisite head-bobbing earworms, like "BeFoUr," as well as heart-thumping ballads, like "iT's YoU," where his voice practically spirals into outer space.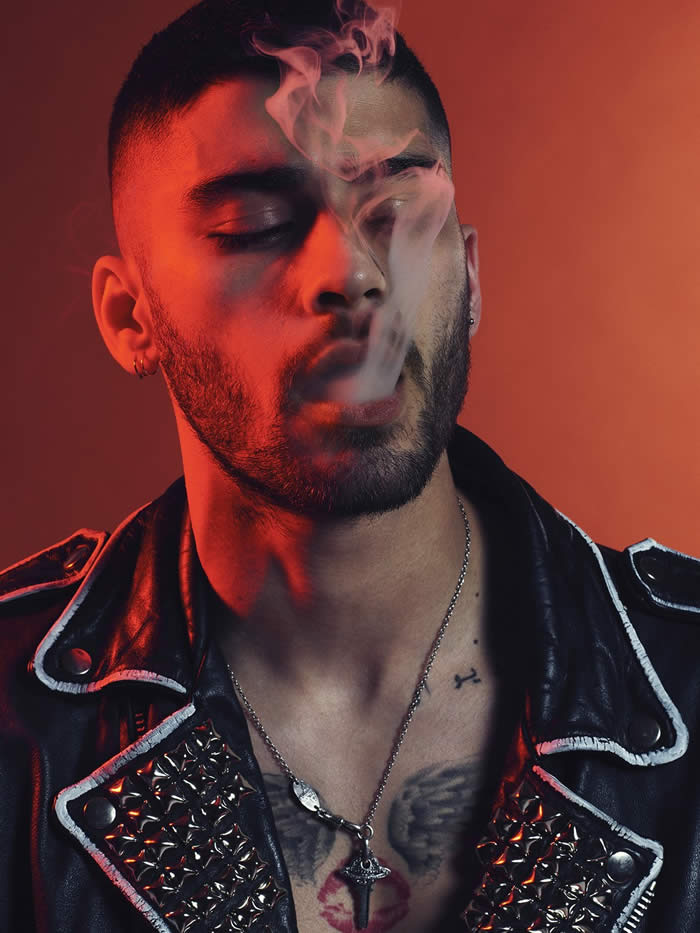 Smoldering and self-assured, Zayn 2.0 has joined the ranks of mononymous artists — his name is now branded ZAYN — and he gets to call one of the most beautiful women alive,
Model Gigi Hadid, his girlfriend (there have recently been conflicting reports about whether the two have split, but ahead of press time, comments in the media and videos on Hadid's Snapchat suggest the couple are still together). His first single, "PILLOWTALK," charted at number one in multiple countries, including the US and UK, when it was released in January.  The video for the single trumpeted his new, sexually charged direction as it oscillated between shots of Gigi and Zayn passionately kissing, sultry shots of a nude woman with a blooming flower between her legs and glowing red visuals. It's currently sitting at over 521 million views on YouTube.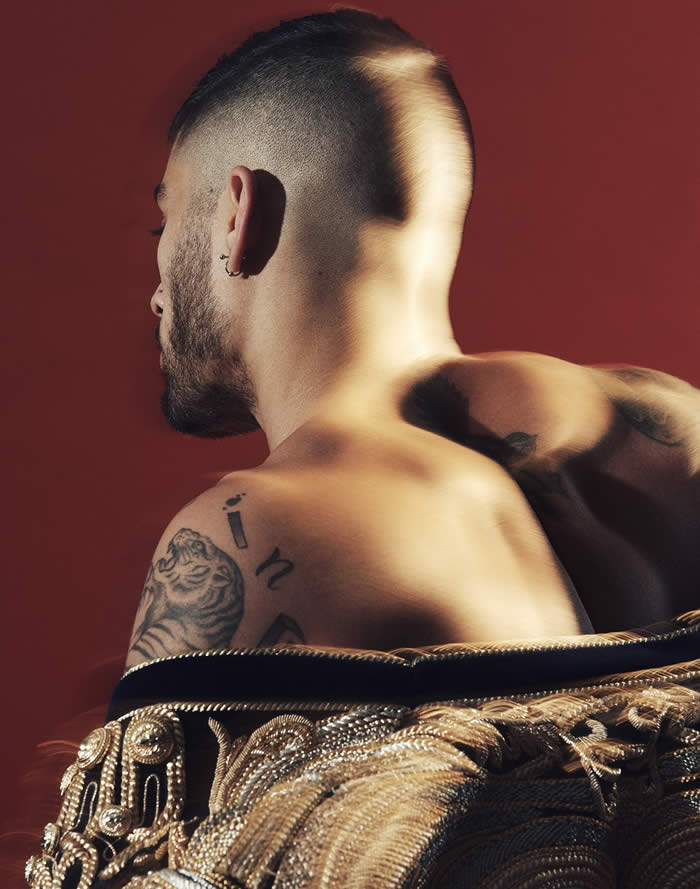 Overall, Zayn is not having a bad life. And on a crisp May night in Los Angeles, this wildly successful 23-year-old — a multimillionaire many times over — sat down to chat with PAPER inside the low-lit recording studio where he's already chipping away at his second solo album. 
Ushered in by a small team of hip English women from his record label, Zayn is as low-key as can be. He's brought in a sensible dinner of grilled chicken and brown rice, noting that "I've not been feeling too well recently because I've been partying too much and not looking after myself and eating enough food. I'm just trying to take care of myself." But that's also spaced with a few cigarettes, so you win some, you lose some.
Via: papermag